CHILD FRIENDLY HOTELS SPAIN
Hotels & resorts with Kids Clubs, Water Slides, Sports for kids
facebook
twitter
Google+
Below you'll find a list of featured child friendly hotels in Spain. In addition, we've marked hotels available for indicated dates with a special search results box and price range.


Here is our picked list of Child-Friendly hotels in Spain. We've selected family resorts in Spain with best value of money, family rooms, interesting kids clubs, water slides and kids pools, sport facilities for both children and adults.

Some of the selected hotels are all-inclusive with diversity of facilities, so you could spend your whole holidays there.
1

.

Giverola Resort | Tossa de Mar



Family seaside resort with sporting activities. Mini, Midi and Maxi Clubs for kids.

Outdoor pool with water slides, playgrounds, supervised activities, mini-golf, table tennis, tabletop football, billiards, Mini-disco. Tennis lessons and some courses for kids.

Girona Airport 25km, Barcelona Airport 90km
1 / 9
2

.

Golden Bahia de Tossa & Spa | Tossa de Mar



Family hotel with high gastronomy, Spa, bars, 5 pools, mini club for kids and entertainment program.

Hotel is suitable for cyclists. There are a lot of routes offered by Tossa de Mar.

Sport facilities at the hotel: Sports court, Fitness center, Large Swimming pool.


3

.

Evenia Olympic Resort | Lloret de Mar



Family resort, 1 km from the beach. Activities for all ages and Mini Club for kids.

6 swimming pools, play area for the children, slides for young people and adults, 50cm pool for kids with a pirate ship and dragon, small slides and water cannons. Gardens.

Gerona airport - 22km. Barcelona airport - 78km.
1 / 10
4

.

GHT Oasis Park & Spa | Lloret de Mar



Family-friendly hotel 5min walk from the beach. Free SPA. Entertainment for kids and families mid June - mid Sept. All-inclusive mid May - end Sept.

Children's mini-club, swings, games room, shooting range.
Baby bath and toilet adapter on request.

Gerona airport - 28km. Barcelona airport - 88km.
FAMILY HOTELS IN MALLORCA
5

.

Viva Blue & Spa



Children focused apart hotel next to the S'Albufera Natural Park and 200m from the beach. All inclusive option provided.

5 pools, incl. Pirate Ship pool with slides, Miniclub & Playground, exclusive Playful Learning programme by LEGO, entertainment programs.

Palma de Mallorca Airport 45km.
1 / 9
6

.

Hoposa Family&Sports Hotel VillaConcha



4 star family and sports apart-hotel. Family holidays is the main focus of the Hotel during June-September.

Water attractions for kids, pools, kids entertainments, water slides, playground, bouncy castle.

Palma de Mallorca Airport 50km.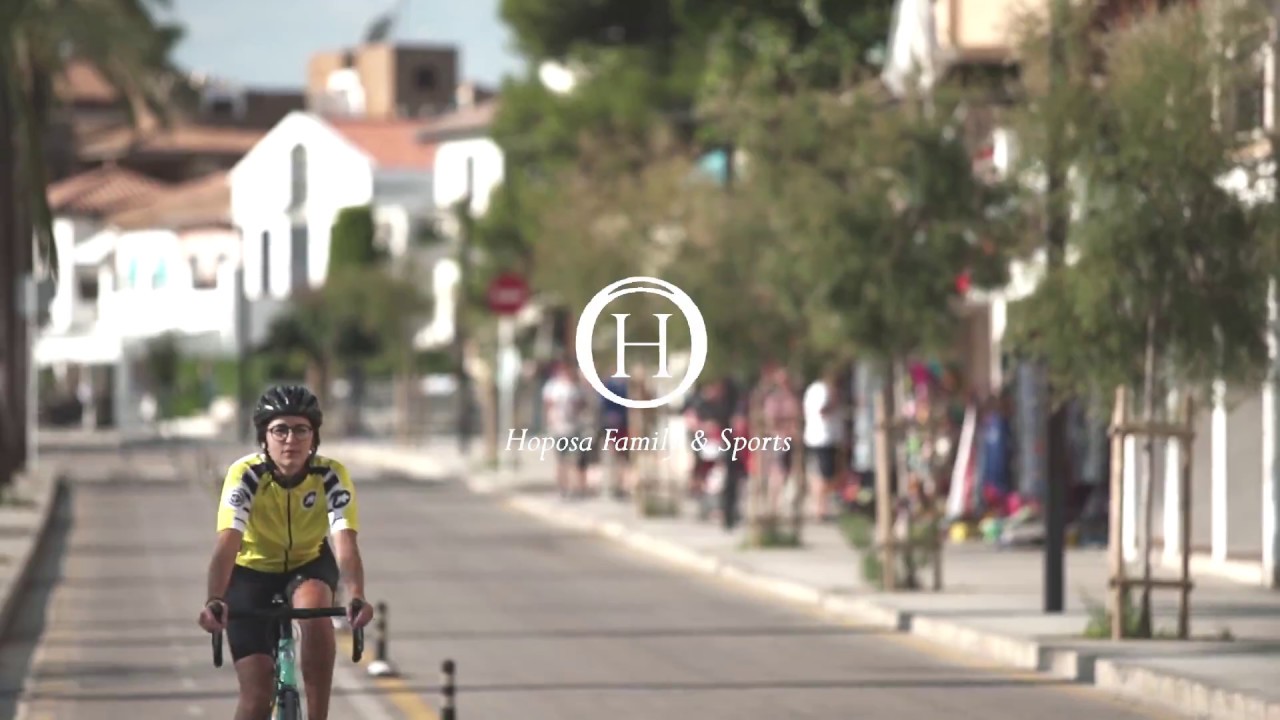 7

.

Oasis Papagayo Sport & Family



3 star family-friendly apart-hotel, 1,7 km from the beach. Focus on Family holidays with Sport activities.

Kids Sports Club, mini-club, surf and diving school.
A lot of space for kids to run and play. Olympic pool for adults.

Fuerteventura Airport - 30km. Lanzarote Airport 36km.
1 / 7
8

.

Playitas Hotel | Fuerteventura



4 star sport and active holidays hotel with activities programme for children based on sport.

Kids club Polly & Mino, slide pool, children's playground with swings, slides and spring rockers, mini-golf, outdoor games.

Fuerteventura Airport 30km
1 / 9
9

.

Sands Beach Resort | Lanzarote



Huge hotel complex of 6 plazas with their own swimming pool. Family rooms available.

Free Kids' club, children's playground, babysitting/child services, beach area suitable for kids. Games room, entertainment staff.

Lanzarote Airport 15km
1 / 7
10

.

Costa Calero | Lanzarote



340 rooms hotel with Thalasso & Spa Centre and tropical gardens, 3km from Puerto del Carmen beaches (free shuttle provided).

Children freshwater pool (heated in winter), Mini Club(4-7 years) & Maxi Club(8-12 years), animation team, mix of sports, workshops and games, playground.

Lanzarote Airport 13km
1 / 7
11

.

Occidental Lanzarote Mar



442 rooms 4 star hotel, 350 m from the Ancla beach. Large family rooms.

2 children's pools, water slides, Barcy Club for kids (mini-club 3-6 years old; maxi-club for 7-15 years old), themed days, play area, indoor playground, ball pool, climbing wall. Mini golf course, human-size table football.

Lanzarote Airport 16km
1 / 10
Events, Holidays and Festivals in Spain
Gastrofestival 2019
La Candelaria - Candlemas (February 2nd) The Fiesta de la Candelaria takes place on February 2nd and is celebrated in many towns and villages throughout Spain.
The feast honours the day Mary and Joseph took Jesus to the Temple in Jerusalem forty days after his birth to perform the required sacrifice of purification. It is a Christian celebration dating back to the 8th Century and in pagan folklore it denoted the middle of winter. Although the basic concept of 'purification' is the foundation of the fiesta, it is celebrated in many different ways in Spain. These vary from simple candlelit parades to bizarre events involving wooden bulls. There is even a devil parade.

In Madrid, the streets fill with clowns dressed as Andalucían farmers (cheeky lot) who bring out young bulls (vaquillas) consisting of a wooden frame with two horns. Bullfighters, to use the term exceedingly loosely, dressed in multicolored silk trousers, perform mock bullfights around town all day long. At the end of the day in the town plaza, the bull is ceremonially 'killed' and sangria is passed around to symbolise the blood of the bull.

In Málaga, it is a fairly standard procession with a reenactment of the presentation of Jesus at the Temple.

In Menasalbas, Toledo, there is a horseback parade in which 11 riders and their 22 serfs carry torches through the town. Almonacid del Marquesado, Cuenca, is the scene of a 'devil' parade, hundreds of gaily clad devils cavorting around the streets.

In A Pobra de Trives, Ourense, sausages are the order of the day. Homemade chorizo sausages are cooked on huge bonfires. How some of these local variations are related to the original celebration is anyone's guess, especially the one in Madrid. Bonfires, maybe. They could at least symbolise giant candles...with a bit of imagination.
Day of Andalucía
What Do People Do?
Many people spend the day quietly with family or close friends. However, some people organize or attend private parties with traditional music, dancing, food and drink. Some municipalities hold communal meals with traditional foods, drinks and entertainment. Local politicians may present people with certificates or medals for service to the community.
Address:
Andalucía
,
Spain
Balearic Day
What Do People Do?
Events around the Day of the Balearic Islands are held in late February and early March, including March 1. Events include:
- Public readings of the Balearic Islands' Statute of Autonomy.
- Concerts featuring traditional and modern music.
- Sports activities.
- Communal meals.
- Private parties.
- The distribution of promotional articles on the Balearic Islands.
- Exhibitions showcasing art and photography inspired by the islands.
- Markets and displays of traditional products.
- Children's activities.
The events are spread over the five main islands (Cabrera, Formentera, Ibiza, Majorca and Minorca) that make up the Balearic Islands.
Address:
Balearic Islands

,

Spain
The Fallas of València: Festival declared Intangible Heritage of Humanity
From the 15th to the 19th of March
Every March València gets ready to welcome the spring. The streets fill up with joy and the hustle and bustle of the Fallas festival, the upmost expression of the merger of tradition, satire, art and sentimentality for one's homeland. The Valencian people live their most international fiesta to the maximum and their kind and natural character invites you to visit the city and join in this fiesta, where everything that is bad is burnt and reborn from the ashes to welcome a new season.
Date:
15 March 2019-19 March 2019
Semana Santa in Spain
Spain is completely transformed during Easter week. Everybody, everywhere, turns out to experience one of Spain's most traditional events to the full. Don't miss the chance to come to Spain at this time of year: you'll be able to share some very special moments in an atmosphere unlike anything you've ever known.

In Spain, Easter week is celebrated with a great deal of emotion. People take an active role in its events and traditions. All day and night the streets are filled with the beat of the drums, masses of colourful flowers, and the consummate art of religious sculpture, all combining to produce a highly moving atmosphere.
Date:
14 March 2019 - 20 March 2019